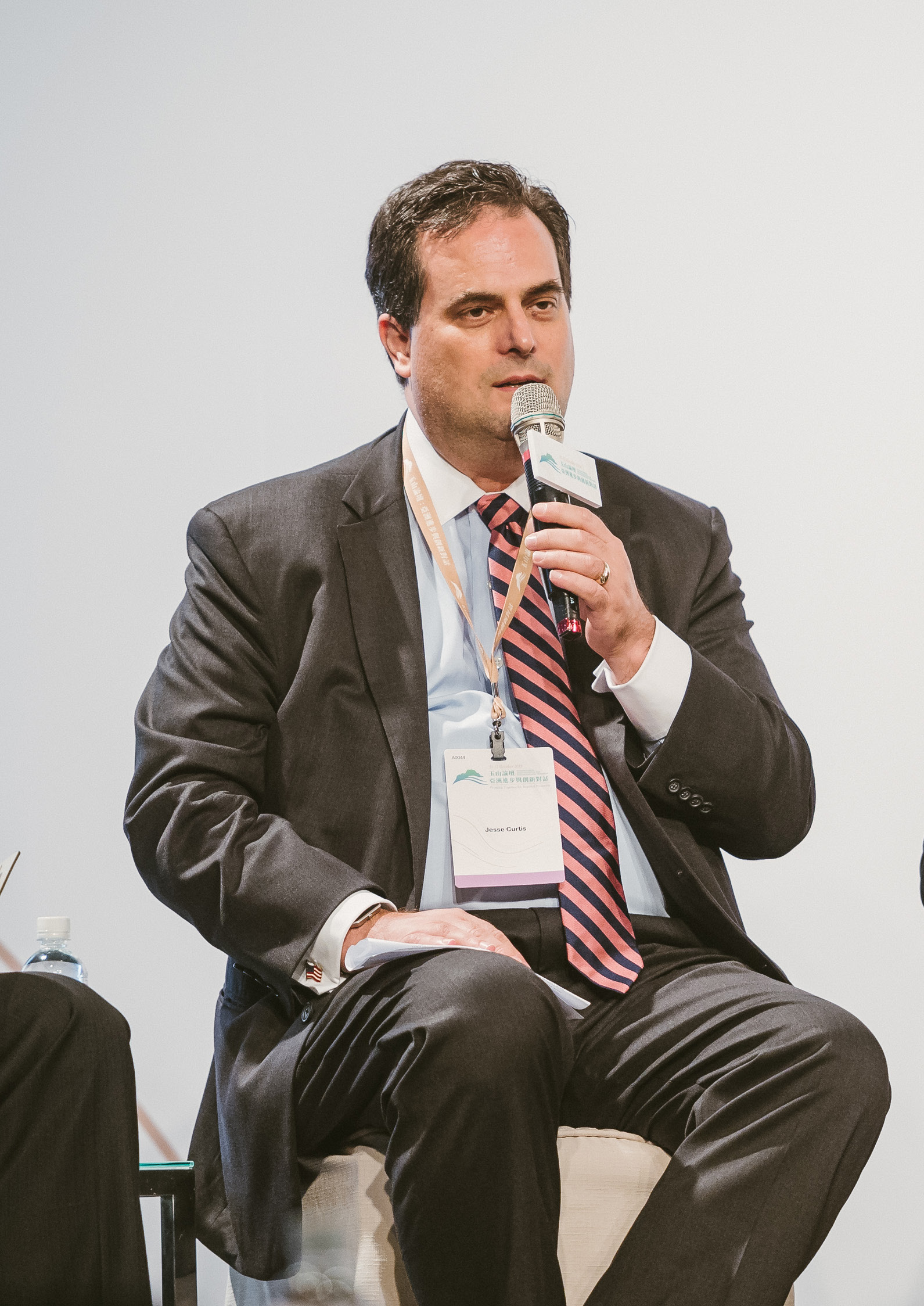 Jesse Curtis
Public Diplomacy Section Chief
American Institute in Taiwan (AIT)
Mr. Jesse Curtis has assumed duties as the Public Diplomacy Section Chief for the American Institute in Taiwan (AIT).

Since entering the Foreign Service in 1998, Mr. Curtis has worked overseas on a variety of political, political-military, and public diplomacy issues at U.S. Embassies in South Korea, Mexico, Saudi Arabia, Nicaragua, and China.

While assigned to the State Department in Washington, DC, he served first as Desk Officer for South Korea, and later in the Bureau of International Organizations (IO) developing cultural outreach and professional exchange programs for the five U.S. Missions to the United Nations.

Born in Boston and raised in Las Vegas, Mr. Curtis is a graduate of Brigham Young University's David M. Kennedy Center (International Relations) and the University of Washington's Henry M. Jackson School (East Asian Studies).

He and his wife, who is also a Foreign Service Officer, have three children. Mr. Curtis speaks Spanish, Korean, and Mandarin.