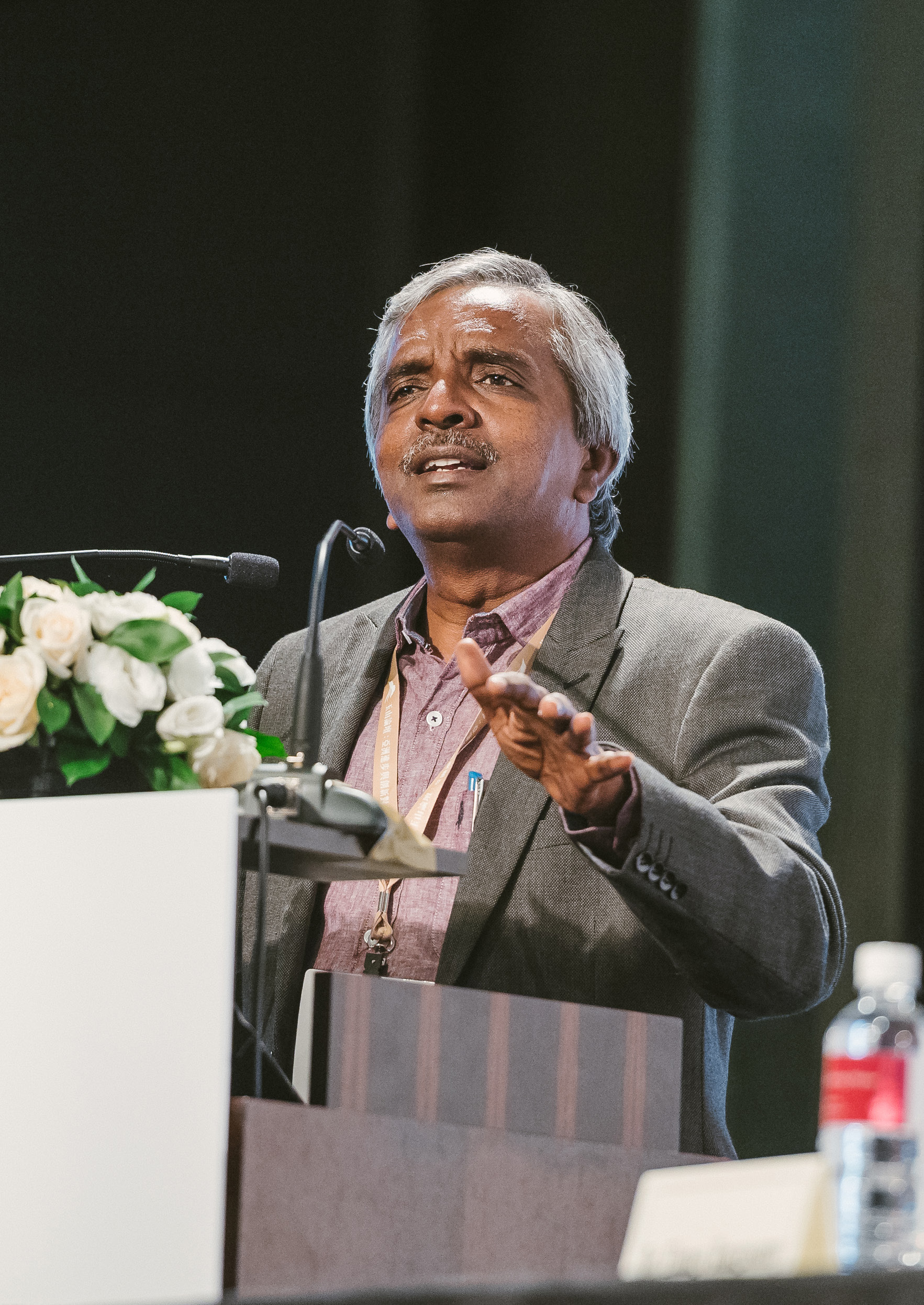 Elango Rangasamy
Former President
Kuthambakkam Village, India
Dr. Elango Rangasamy is a native of Kuthambakkam village born in this village and got educated in the village school. He rebuilt the poor village community and organized the youth, women and farmers. He has since dedicated himself to the village development process after resigning from his job.

In 1996, he was elected as President of Kuthambakkam Panchayat. He prepared a five-year plan encompassing comprehensive development. Various innovative developments were undertaken, which led to significant overhauling of the village. Dr. Rangasamy founded a trust called "Trust for Village Self-governance" (TVSG) in 2001 to mobilize further support to the panchayat and the

people. He is currently in process of networking various panchayats in Tamil Nadu and beyond.

Dr. Rangasamy is now concentrating on developing energy related technical solutions. He was awarded Man of the Year in 2013 by The Week magazine, India.